Novità in casa VBC Racing formula1 LightningFX
VBC Racing LightningFX 1/10th formula car kit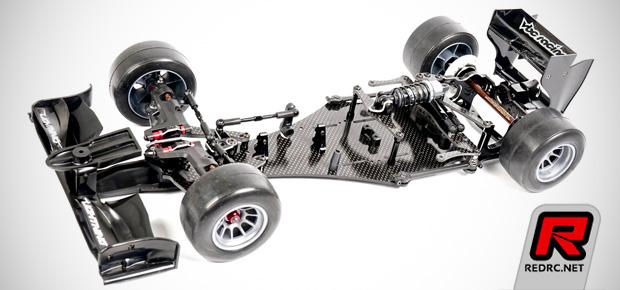 Coming soon from VBC Racing is the LightningFX 1/10th scale formula car.
The highly tuneable car allows to adapt the setup easily to a range of track conditions and driving styles.
Starting at the front end the car features a reactive caster system with the upper arm length being adjustable using different thickness shims to alter corner mid and exit steering.
The wheelbase is adjustable in a range from 264mm to 268mm without the need for extra parts and the 2-piece steering bellcrank allows for easy Ackermann adjustments.

Swinging over to the chassis, the 2.5mm carbon fibre part allows for longitudinal and transversally mounted
batteries and attaching to the carbon fibre battery mount is an alloy shock mount with a large-volume oil-filled shock absorber.
In the rear the car sports dual tube side dampers and an oversized aluminium power pod for easy motor installation.
The rear axle is made of high-quality spring steel and it is equipped with an oversized ball differential with rubber-supported diff rings.
The oval height adjusters allow the use of both rubber and foam tyres and the power pod is supported by a carbon fibre wing mount that allows several wing height settings.
As usual the body, wings and tyres are not included.
Features:


– 2.5mm carbon fibre chassis


– Reactive caster system with adjustable caster


– Upper arm length adjustable via shims


– High strength turnbuckles


– Adjustable wheel base 264/268mm


– Captured upper arm steel pin


– High strength carbon fibre lower arm


– High strength 7075 upper arm mount


– Inline or transversal battery placement


– 7075 aluminium alloy shock mount


– Hard coated over size shock


– Progressive twin friction damper tube


– Over size rear pod for easy motor access


– Super steel rear shaft


– Oversize ball diff with rubber supported diff ring


– Large range ride height adjustment for both rubber or foam tires


– Lightweight 7075 alloy diff hub with super steel end cap


– Lightweight high quality carbon fibre wing mount with adjustable wing location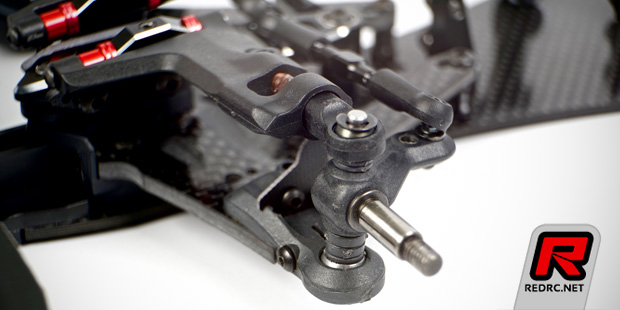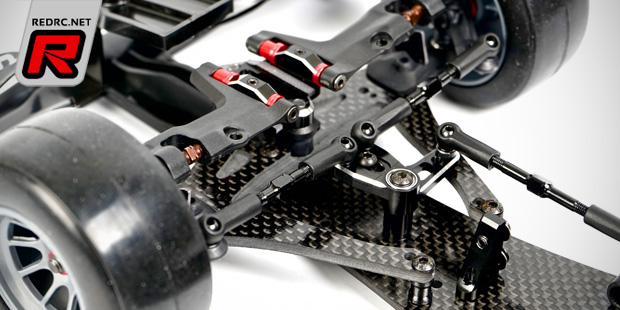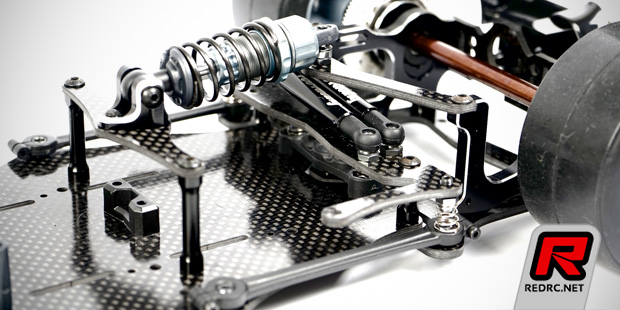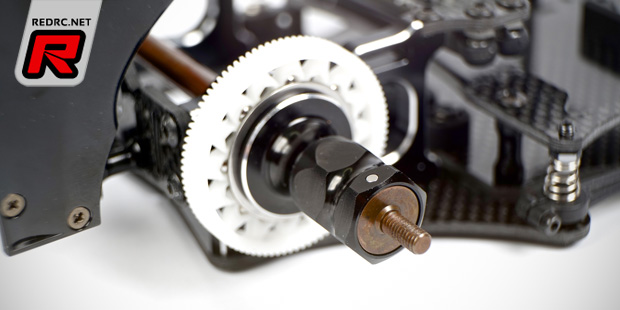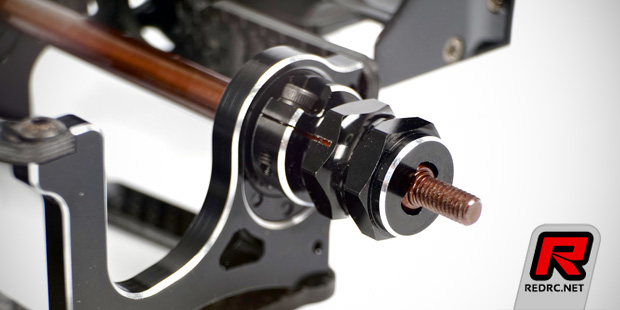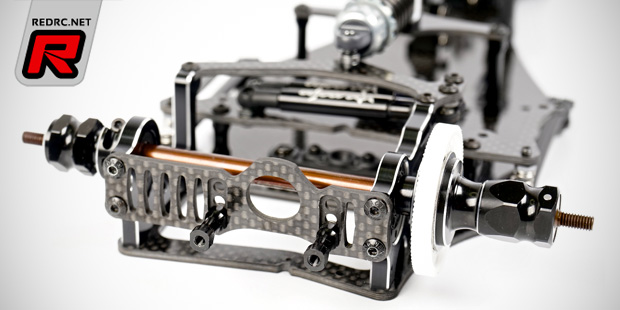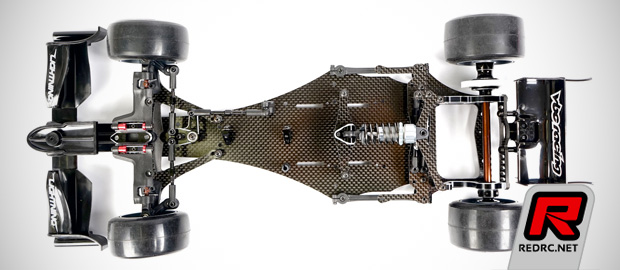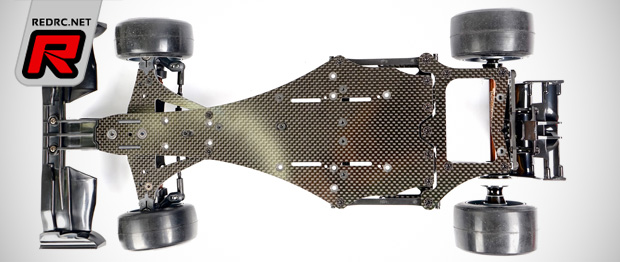 Source: VBC Racing [vbcracing.net]